LHI Continues Consulting Services in Mauritius on 16 Sites for Coastal Protection, Landscaping, and Infrastructure Improvements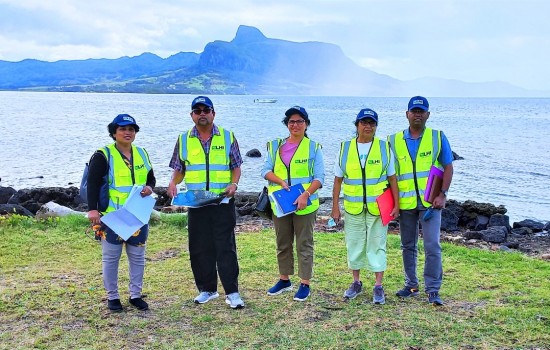 LHI together with LuxConsult (Mtius) Ltd secures a comprehensive coastal stabilization project in Mauritius. It includes coastal protection, landscaping and infrastructure development works for 16 individual sites, distributed over Mauritius' stunning landscape. LHI is prepared to deliver a comprehensive, tailor-made package starting from ecological surveys, measurements, desktop studies, numerical simulations, EIAs, and detailed designs to construction supervision.
LHI Completed Wellamankara Fishery Harbour in Wennappuwa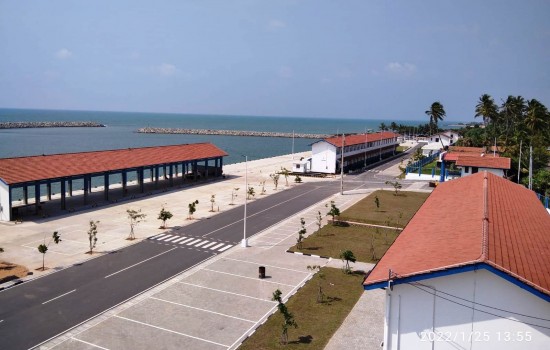 The Wellamankara Fishery Harbour in Wennappuwa, which is constructed as the largest fishing harbour in Sri Lanka, was opened to the public on 9th June 2022. The project cost of the harbour reached almost Rs. 2 billion and was completed in December 2021. With a basin area of 7.7 hectares, the fishery harbour has a capacity to moor more than 350 boats at once, including 65 feet length multiday fishing boats.
Royal HaskoningDHV Engineering (RHDHV) and High Commission of India visited LHI to see the 3D physical model of the KKS (Kankesanthurai) Port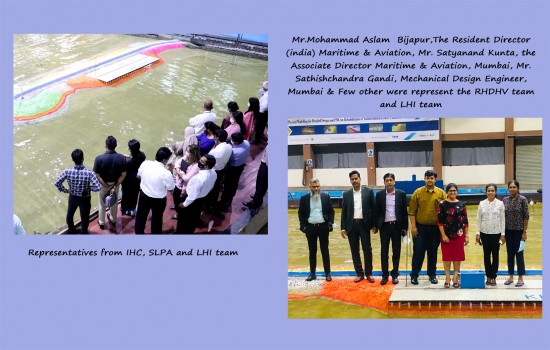 The KKS harbour and the berthing piers were extensively damaged during the 'TSUNAMI' in 2004 and the cyclone 'NISHA' in 2008. Besides damage to the existing infrastructure, there were sunken ships inside the harbour in several locations which were major hindrances for safe vessel movement. The various phases of the project work include hydrographic survey, wreck removal and disposal, dredging, rehabilitation of breakwater/pier and construction of new pier with attendant port.
Lanka Hydraulic Institute Ltd (LHI) Secures Prestigious GOLD in NCE Export Awards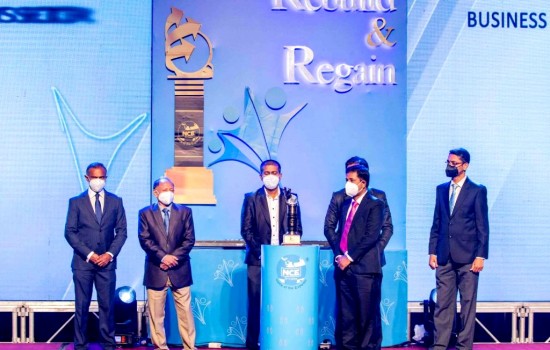 Lanka Hydraulic Institute Ltd (LHI) is once again recognized with GOLD award at 29th annual NCE Export Awards Ceremony. The event acknowledged and honoured Sri Lanka's export performers for their excellence in the financial year 2020/2021. Over its 37 years of untiring service for country's economy, LHI has steadily emerged to be an exporting giant in the professional services export sector. Being able to bag two consecutive Golds is a tell-tale sign of a company who truly championed the art of being global.
New Website Launch - Lanka Hydraulic Institute Ltd.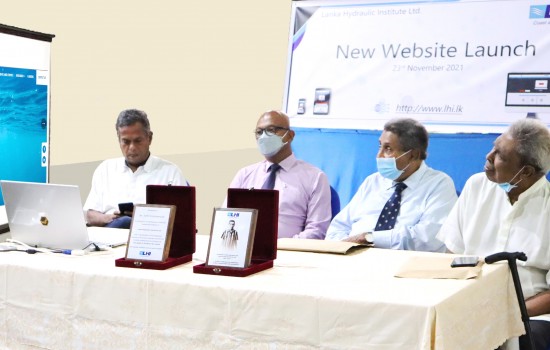 We, Lanka Hydraulic Institute Limited (LHI) are delighted to announce the re-launch of our new website, along with a new and comprehensive outlook and facilitating easier interaction with our clients. The Chairman Dr. Ranjith Galappatti launched the website ceremonially on 23rd November 2021 in the presence of the Board of Directors, The Chief Executive Officer Mr. Janaka Kurukulasooriya, and the team of LHI at the office premises.