New Website Launch - Lanka Hydraulic Institute Ltd.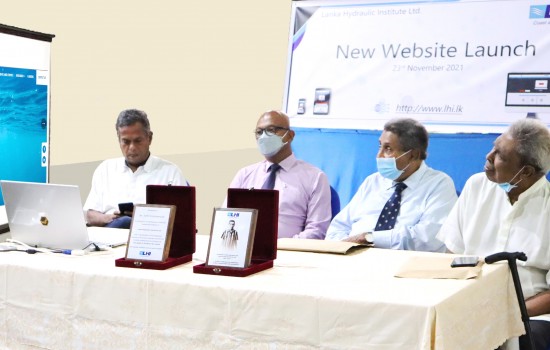 We, Lanka Hydraulic Institute Limited (LHI) are delighted to announce the re-launch of our new website, along with a new and comprehensive outlook and facilitating easier interaction with our clients. The Chairman Dr. Ranjith Galappatti launched the website ceremonially on 23rd November 2021 in the presence of the Board of Directors, The Chief Executive Officer Mr. Janaka Kurukulasooriya, and the team of LHI at the office premises.
LHI conferred GOLD for Championing the Professional Service Exports in Sri Lanka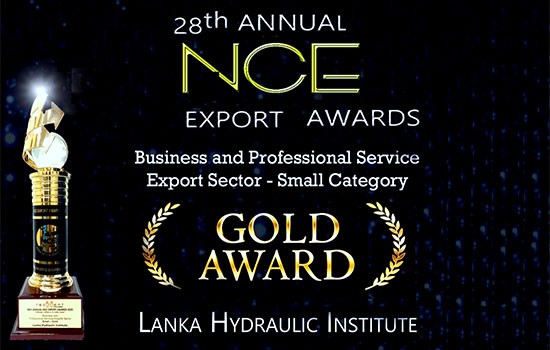 LHI, as a premier service provider of best engineering solutions to the global market place has bagged GOLD in recently concluded 28th annual NCE Export Awards Ceremony at Shangri-La Hotel Colombo. The event recognised and honoured Sri Lanka's export champions for their excellence in financial year 2019/2020. "Being a major player in the consultancy business in services export sector, we have consistently been honoured since 2007, and this is the second time LHI achieved the coveted Gold", said its CEO, Eng. Janaka Kurukulasuriya. In honouring LHI's outstanding accomplishments in the engineering field, the Institution of Engineers Sri Lanka (IESL) also conferred LHI the Engineering Excellence Award in the past.
Lanka Hydraulic Institute completes project in Algeria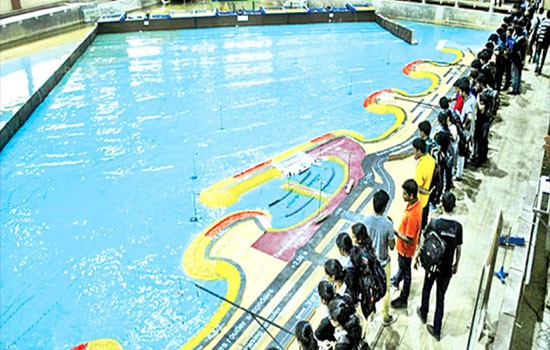 Lanka Hydraulic Institute Ltd (LHI), has completed another coastal engineering project in Algeria. A 2.5km long coastal segment in Mostaganem, in west Algeria has been studied to develop sufficient beach fronts and convert itself to a self-sustaining beach marina with ample recreational facilities including a pleasure port. This project comes immediately after the completion of a fully fledged commercial fishery harbour in Messida, Algeria. The project is the second Coastal Stabilization project received from Mediterranean region after LHI's beach restoration project in Cannes, France in 2013.