Survey and Measurements
For LHI, field investigations remain a strong and positive aspect to the services offered. LHI has a wide array of equipment to measure Waves, Currents, Tides, Flow, Temperature, Salinity etc with highly trained teams of surveyors & technicians to give an efficient service.
Bathymetric Survey
Knowledge of sea bottom terrain is a crucial piece of information required in harbour rehabilitations, basin and access channel dredging, and the design of coastal structures such as breakwaters/ quays/ outfalls etc. Furthermore, accurate bathymetry data is the key for numerical modelling activities. Many clients seek LHI's expert service in the hydrographic (Bathymetric) surveys for its unblemished reputation in conducting the surveys for accurate and fast production of bathymetric maps.
LHI also undertake river cross section and longitudinal surveys, and even profiling of reservoirs.
Echo sounder coupled with Global Positioning System (GPS) and a state-of-the- art navigational software mounted on a robust survey vessel is utilised for bathymetric surveys.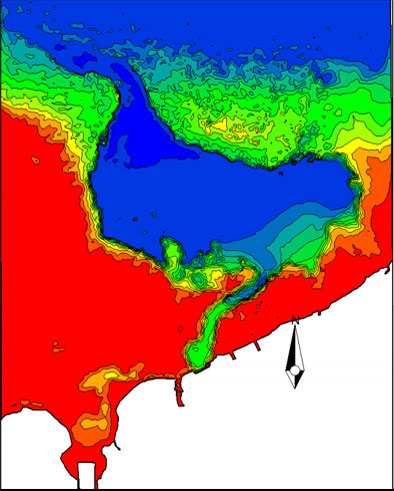 Topographic Surveys
The use of land terrain information is diverse. It may be a prerequisite in a design of a facility, or even a mandatory requirement by authorities prior embarking on a pre-feasibility/feasibility study. In any context, LHI conducts topographic surveys to suit the specific needs. LHI utilises a range of high-tech equipment for the surveys where accuracy plays a key role. Many clients seek LHI's expert service in the surveys for its unblemished reputation in conducting them and developing accurate and fast topographic maps.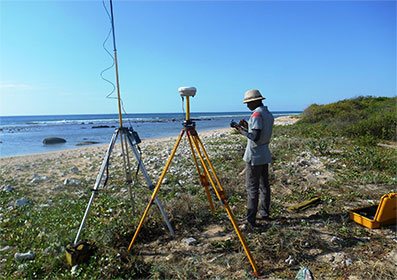 Field Investigations/Measurements
Directional wave measurements
Water current measurements
Water level measurements
Salinity & temperature
Wind direction & speed
Jet probing, wash boring and sediment sampling
Offshore inspection and geotechnical investigations
Sediment sampling