New Website Launch - Lanka Hydraulic Institute Ltd.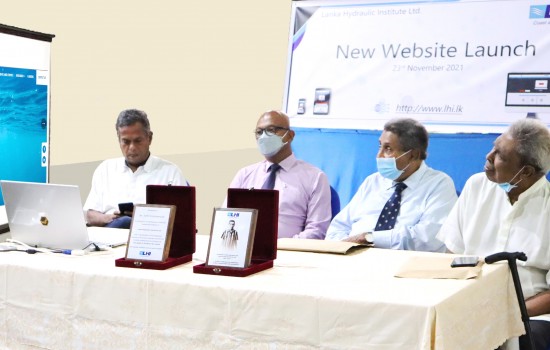 We, Lanka Hydraulic Institute Limited (LHI) are delighted to announce the re-launch of our new website, along with a new and comprehensive outlook and facilitating easier interaction with our clients.
The Chairman Dr. Ranjith Galappatti launched the website ceremonially on 23rd November 2021 in the presence of the Board of Directors, The Chief Executive Officer Mr. Janaka Kurukulasooriya, and the team of LHI at the office premises.
We graciously welcome clients and guests to our enhanced platform to overview our company, our vision and mission to serve quality and standard service, and our accomplished expertise. The re-launched website exemplifies the breadth of the solutions and services we offer as the pioneers of the consultation in the coastal and water sector, under four distinct thematic areas: coastal and marine assessments, inland and urban water assessments, surveying and measurements in water environment and design, consultancy and advisory services. For remarks of our expertise, we invite our guests to review our worldwide featured projects that truly showcase LHI's sophisticated capacity and high standards in the above services.
Sharing in the delight of our re-launch is our Chairman Dr. Ranjith Galappatti who shares a brief message. Our CEO shares his vision and strategy on the execution of operations in the present and the future in his address. For their statements and to have a glance at our highly qualified and expert team and the wide spectrum of services, we kindly ask our guests to visit our website.