Inland and Urban Water
Inland Water and River Hydraulics
LHI has long experience in carrying out field investigations, mathematical and physical modelling river flow and other inland water bodies while LHI's reliability, honestly and professionalism provide true values to those partnering with it.
Urban Storm Drainage and Waste Water Drainage
Man lives in an increasingly urbanised environment where new building structures have made Urban Drainage an increasingly difficult. Engineering Urban Storm Water and Waste Water drainage is extremely important in such areas of mass development. In fact, drainage is the first factor to deal with in urban planning.
Engineering Design and Consultancy Services - Inland / Urban Water
We Provide Consultancy & Advisory Services in
Technical pre-feasibility & feasibility studies, conceptual designs of inland water/ urban water other water related engineering projects, and evaluation of environmental effects.
Detailed engineering designs of inland water/ urban water applications such as dams/reservoirs/water intakes/ salinity barriers/ flood bunds/ canals and streams etc. The work also includes tender documentation and construction supervision.
Design of flood analysis, warning and forecast systems
Design of storm water dispersion systems
Ground water investigations, aquifer detection and quantifications, etc.
Financial and Economic Analysis.
Project preparation for environmental clearance.
Problem solving and advisory services regarding water related environmental hazards.
All project management services related to inland water and urban water projects.
Numerical Modelling of Inland/Urban Water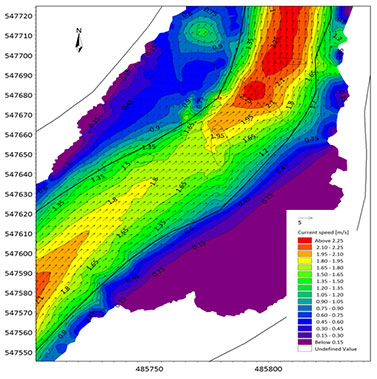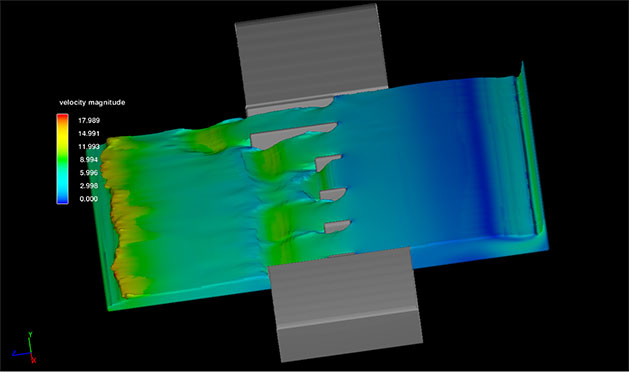 Inland Water and River Hydraulics
LHI has comprehensive software systems available for modelling flows and flow dependent processes in a river network and its associated floodplains (e.g. DHI MIKE 11, MIKE FLOOD).
The Modelling capabilities of LHI include:
Hydrological modelling
Hydrodynamic modelling
River hydraulics
Flood forecasting
Advection dispersion modelling
Sediment transport study
Water quality etc.
Urban Storm Drainage and Waste Water Drainage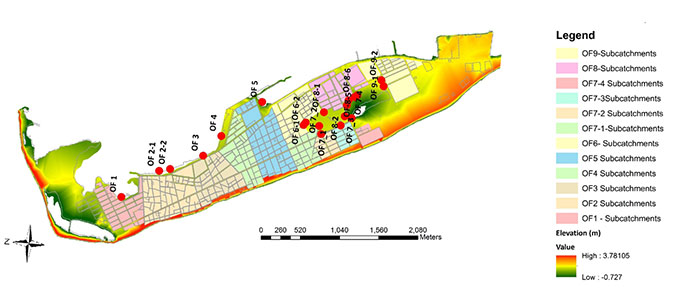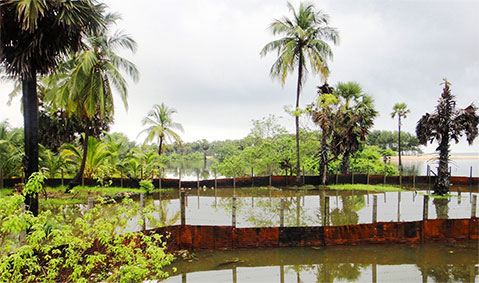 LHI also have capabilities in Modelling Urban drainage and Storm drainage systems.
The activities include:
Storm water drainage
Sewerage systems
Sea outfall modelling etc.
Physical Modelling of Inland Water Structures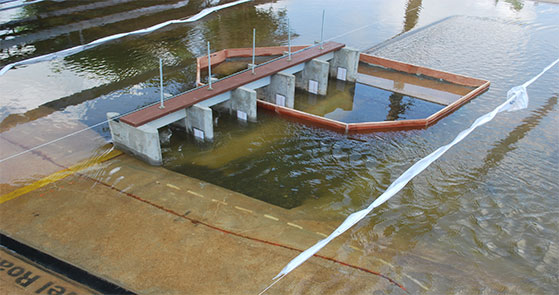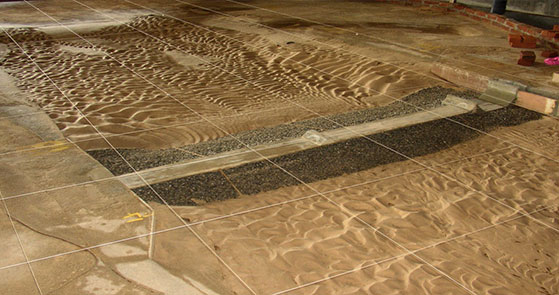 LHI's comprehensive model testing facilities serve customers and projects within inland water engineering. Model testing has been conducted for last three decades for different clients from all over the world.
Today model testing is used extensively in hybrid and composite modelling, in which physical models work interactively or combined with numerical models and informatics systems. This provides customers with ground-breaking solutions. Accurate and up-to-date equipment are available in-house, and our equipment is tested by experts regularly. This is a particular advantage to our customers since the equipment are tested, they are available to clients at short notice.
Physical Modelling covers a wide range of testing for most of the Inland Water Engineering applications. It includes detailed Hydraulic Study of Layout, Flow Pattern, Sediment Transport, Morphological Changes and Erosion Pattern etc. of intakes, spillways, stilling basins and other structures.
LHI is well equipped with necessary facilities and a good knowledge base to undertake any modelling activity as per client's need.