Coastal Processes
LHI possesses specialized expertise in coastal and port engineering, and coastal zone management, which have helped develop and implement economically and environmentally appropriate solutions.
A state-of-the-art approach and an easy to work set-up tied up with modern technology and human genius is infused into every aspect of problem solving. LHI utilizes its varied network of experts locally and globally to devise flexible, all-encompassing solutions. Three decades of experience places LHI in an unmatched position of professional excellence to deal with a multitude of coastal problems, including the ubiquitous issues of erosion and accretion of the beachfront.
LHI has also proven its capacity in carrying out studies for Coastal Zone Management Plans including habitat mapping, coastal environment monitoring, monitoring trends in the use of coastal resources and undertaking Environmental Impact Assessments for development projects.
Engineering Design and Consultancy Services – Coastal Projects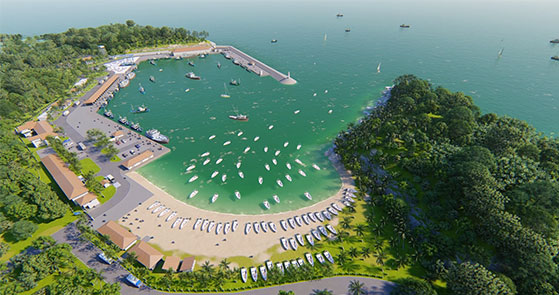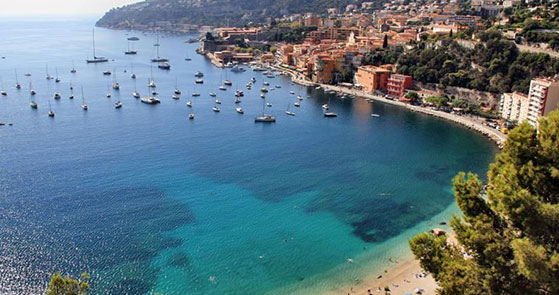 We Provide Consultancy & Advisory Services in:
Technical pre-feasibility & feasibility studies, conceptual designs of coastal, port and other water related engineering projects, and evaluation of environmental effects.
Detailed engineering designs of coastal facilities such as commercial harbours/fishery harbours/jetties/quay walls/slipways/sea outfalls etc. The work also includes tender documentation and construction supervision.
Financial and Economic Analysis.
Project preparation for environmental clearance.
Problem solving and advisory services regarding water related environmental hazards.
All project management services related to coastal projects.
Preparation of Coastal Zone Management Plans inclusive of Institutional Analysis.
Problem Assessment, design and evolution of Management Strategies, Research and Monitoring.
Numerical Modelling of Coastal Processes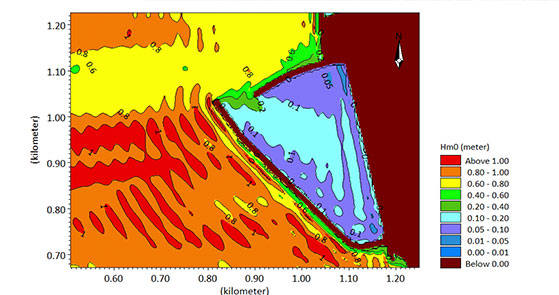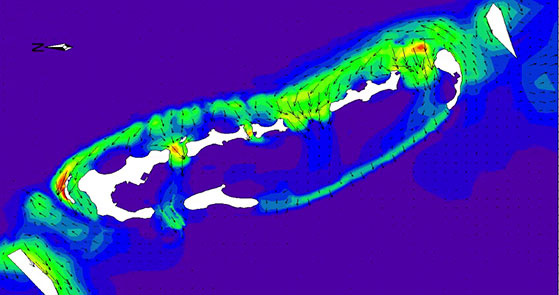 LHI possesses a vast experience in Coastal Modelling for Coastal and in Harbour Projects. It uses a range of state-of-the-art, industry standard modelling software suitable for the application. LHI has completed more than 300 projects in the coastal engineering field over the last three decades.
Modelling Capabilities
Hydrodynamic studies
Wave climate studies
Wave propagation
Basin resonance
Wave disturbance
Harbour layout optimization
Sediment transport
Coastal evolution
Waste water (water quality) and heat dispersion modelling
Dispersal of dredged sediment
Oil spill modelling
Extreme event (e.g. tsunami, cyclone) impact in coastal water
Compacted with in-house expertise in each of the modelling components, LHI provides a streamlined, customer oriented, and flexible service for its clientele.
2D and 3D Physical Modelling of Coastal and Marine Structures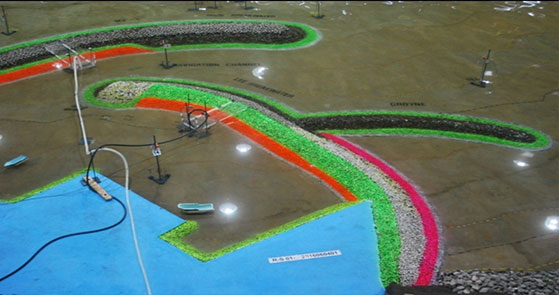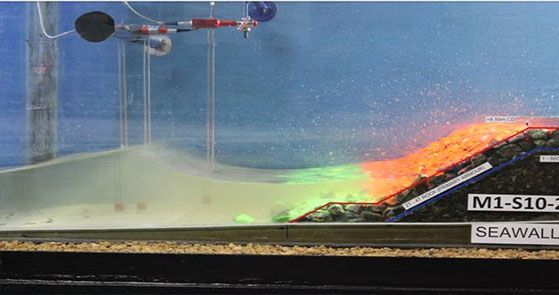 Today model testing is used extensively in hybrid and composite modelling, in which physical models work interactively or combined with numerical models and informatics systems. This provides customers with ground-breaking solutions. The LHI laboratory is fully equipped with a 2D Wave Flume and a 3D Wave Basin.
LHI's comprehensive model testing facilities serve customers and projects within port, coastal, hydraulic and offshore engineering. Model testing has been conducted for last three decades for different clients from all over the world.
Modelling Capabilities
Physical Modelling covers a wide range of testing for most of the Coastal Engineering applications. It includes Breakwater Stability Testing, Harbour Disturbance Modelling and Ship Movement Modelling etc.
LHI is well equipped with necessary facilities and a good knowledge base to undertake any modelling activity as per the client's need.
Accurate and up-to-date equipment of 2D/3D physical modeling systems are available in-house, and tested by experts regularly. This is a particular advantage to our customers since the equipment are tested, they are available to clients at short notice.