Awards & Certification
Awards
National Chamber of Exporters of Sri Lanka (NCE)
NCE Export Awards - Export of Business & Professional Services-Small Sector

NCE Export Awards 2020
(Gold)

NCE Export Awards 2019
(Silver)

NCE Export Awards 2018
(Silver)

CE Export Awards 2017
(Silver)

NCE Export Awards 2016
(Gold)

NCE Export Awards
2014 / 2015
(Silver)

NCE Export Awards 2013
(Bronze)

NCE Export Awards 2012
(Silver)

NCE Export Awards 2011
(Silver)

NCE Export Awards 2009
(Bronze)

NCE Export Awards 2008
(Silver)

NCE Export Awards 2007
(Silver)
Sri Lanka Export Development Council of Ministers
EDB - Presidential Export Awards 1994 (Merit)
EDB - Presidential Export Awards 1993 (Merit)
EDB - Presidential Export Awards 1992 (Merit)
The Institution of Engineers, Sri Lanka (IESL)
IESL Engineering Excellence Awards 2012 - Engineering Services
The Department of Labour, Sri Lanka
SD Excellence Awards 2018 - Service Sector: Small Scale (Merit)

ISO 9001:2015 certifications from SGS Switzerland for Quality Management System

ISO 9001:2011 certifications from SGS Switzerland for Quality Management System

ISO 9001:2000 certifications from SGS Switzerland for Quality Management System
Quality Assurance
Quality Management
Quality Management System at LHI mainly focuses on core business entities of the company since all its services are commercially driven. The Quality Management System complies to ISO 9001:2015 universal standard, and is accredited by UKAS (UK). The Quality management system is designed to produce following benefits;
Integration and alignment of the processes that will best achieve the desired results.
Ability to focus efforts on key processes.
Providing confidence to clients and to other interested parties as to the consistency, effectiveness and efficiency of the organization.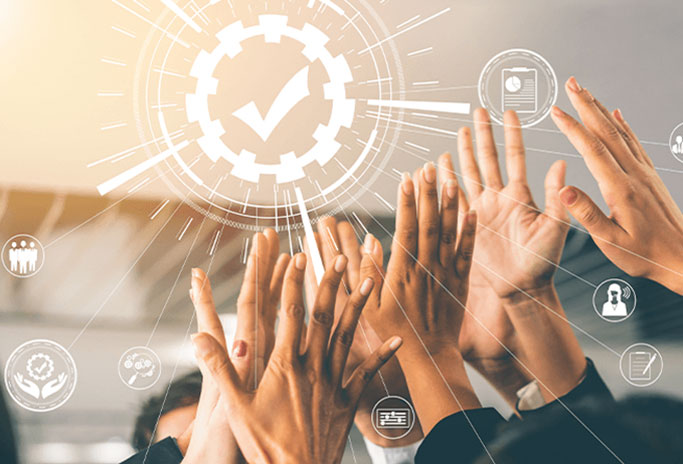 LHI's services are ISO 9001:2015 certified complimented with highly stringent internal quality management processes and control mechanisms. Due to the ISO certification, LHI's systems are additionally subjected to regular Six-Month Surveillance Audits. LHI is proud to have an unblemished track record of zero instances of non-conformity which is an assurance of the consistent emphasis maintained to very high standards of service.
LHI Quality Policy
The Quality Policy of Lanka Hydraulic Institute is to be competitive internationally by assuring reliability of its inputs and outputs. LHI satisfies the customer by utilizing project management systems with highest professional standards by assuring timely delivery, reducing rework and adding value to all its activities. LHI is committed to implement quality management systems and continuously monitor and improve them through employee involvement and corporation at all levels of the Company.