About Lanka Hydraulic Institute Limited (LHI)
Lanka Hydraulic Institute Limited (LHI) was established in 1984 by the conversion of Coastal Engineering Research Centre (CERC) of the Coast Conservation Department (Sri Lanka) into a Public Limited Liability Company. LHI has expertise that encompasses technical and engineering spheres as well as a multi-disciplinary approach geared to a varied project genre, with a thorough knowledge of socio-economic, financial and environmental components within each process. The premise of dealing effectively with multi-faceted projects through a wide and varied network of expert individuals and renowned local and foreign organizations is enhanced by having the best state-of-the-art Hydraulics Laboratory in the Indian Ocean region, giving LHI the impetus to provide total solutions in the field of hydraulics. LHI has a rigorous and comprehensive Quality Assurance system and is ISO 9001:2015 certified. LHI is well prepared to collaborate with International Consultants working in the region and elsewhere, giving them an attractive choice in outsourcing Hydraulics Laboratory services. Today LHI has expanded its expertise into the fields of river hydraulics, flood control, water supply and drainage, whilst still maintaining its profile as a singular centre in coastal and port hydraulics. In its 37 year existence, LHI has left its footprint in many regions of the world.
Chairman's Message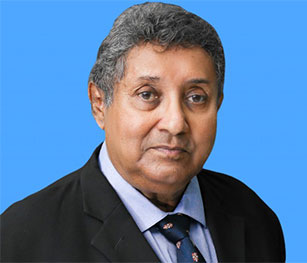 Dr. Ranjit Galappatti
Chairman
Lanka Hydraulic Institute
On behalf of Lanka Hydraulic Institute, it is my privilege to welcome you to our website which will introduce you to our facilities and the range of services we provide and the people who carry them out. Lanka Hydraulic Institute was created as a public limited company by converting the Coastal Engineering Research Centre of the Coast Conservation Department in 1984. Since then, it has been providing specialized services in coastal, port and river engineering, water resources and environmental hydraulics to national projects in Sri Lanka and internationally. In the last 37 years we have gathered much expertise and a large body of knowledge and data about the oceans around Sri Lanka, its coastal areas and major river basins in Sri Lanka.
We are the consultant of choice in Sri Lanka for any agency seeking serious independent advice on projects involving Coastal and Port Engineering, Flood Management and River Water Quality, Sediment Management and Morphology and related subjects. We have a well-equipped physical modelling laboratory, a well-developed capability in mathematical modelling, advanced hydrography and field instrumentation capability and a unique environmental database. Our experience extends well beyond Sri Lanka to other South Asian Countries, South East Asia, the Middle East and North Africa. We collaborate with some major hydraulics institutes in Europe. Our staff has international experience and educational qualifications from both Europe and Asia. We welcome every opportunity to widen our horizons in new areas of activity.
---
CEO's Message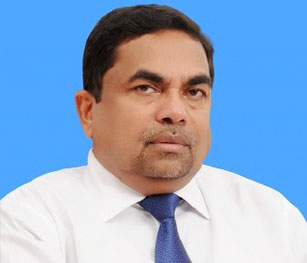 Eng. J.K.P. Kurukulasuriya
Chief Executive Officer
Lanka Hydraulic Institute
It gives me immense pleasure to welcome you to the Lanka Hydraulic Institute (LHI) website.
Since its inception in 1984, LHI has been providing specialized consulting services on Water and Environmental Engineering for national and international projects. For over three decades, we have managed to gather a great deal of knowledge and expertise on oceans, coastal and inland water hydraulic engineering in Sri Lanka and the abroad. We hope to continue expanding our services while adding great value to our clients with continuous improvement of our knowledge base and the use of modern technology. We hope to provide this expansion in engineering consulting services for clients in the Asian, African, Europe regions and beyond.
We are the leading consultancy organization in Sri Lanka for companies and government agencies seeking advice on projects related to Coastal/Port Engineering, Water Resource, and Inland Water. We have a state-of-the-art physical modelling laboratory, advanced numerical simulation unit and up to date hydrography and field instrumentation capability. Our team comprises professionally and academically highly qualified individuals. At LHI, we have well-experienced and highly skilled staff including expert engineers with post-graduate qualifications obtained from reputed international universities around the globe. Moreover, we use advanced and up-to-date knowledge to solve client problems and maintain a unique environmental data repository that is updated constantly. We provide continuous updates on technical knowledge while supporting the continuous professional development of human resources.
In addition, our quality management system ensures that we have constant feedback from our clients about the performance of our projects. This guarantees continuous improvement in our work and ensures the best customer experience. We continuously manage to surpass our financial goals thanks to our strategic plans and management skills. This holds true even during a global pandemic situation such as COVID 19.
Furthermore, our goal is to be the best institute in Water and Environmental Engineering in the region. In order to achieve this, we hope to move forward with our vision, business philosophy, strategic plan, core values and core competencies.
On behalf of LHI, I invite you to explore our website to learn more about all we have to offer. As you browse through it, you will experience the highly standardized, reliable, and professional services we offer our clients with our expertise.
Our Vision
To be the leading consultant in Water and Environment in the Region
Our Mission
Develop human, technological and scientific resources for the study and management of inland and coastal waters and their environment
To acquire and master the most up-to-date knowledge and technologies relevant to the Core Competencies
To provide reliable, timely and socially responsible advisory services to the highest international standards through a highly motivated team