Lanka Hydraulic Institute completes project in Algeria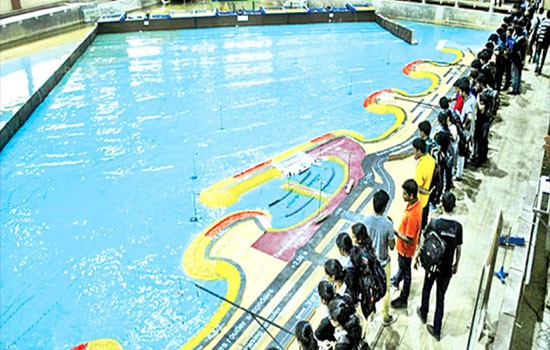 Lanka Hydraulic Institute Ltd (LHI), has completed another coastal engineering project in Algeria.
A 2.5km long coastal segment in Mostaganem, in west Algeria has been studied to develop sufficient beach fronts and convert itself to a self-sustaining beach marina with ample recreational facilities including a pleasure port.
This project comes immediately after the completion of a fully fledged commercial fishery harbour in Messida, Algeria. The project is the second Coastal Stabilization project received from Mediterranean region after LHI's beach restoration project in Cannes, France in 2013.
Following the higher emphasis the Algerian Government placed over in developing its tourism infrastructure, fishery harbours, pleasure ports, and beach protection schemes have increasingly been on spotlight. LHI previously completed three harbour development projects in Algeria, and a few more are on the pipeline.
LHI is a fully Sri Lankan business entity operating in the fields of coastal, water resources and urban water engineering.
The company maintains a state-of-the-art hydraulics laboratory with capabilities in engineering design, field measurements, physical modeling, and mathematical modeling; and carries out consultancy work for both domestic as well as overseas clients in the Middle Eastern, Southeast Asian, East Asian, African and European Regions.
The LHI owns a large 25m x 35 m free spanning basin in the banks of Bolgoda and is equipped with computer controlled wave makers to replicate in-situ ocean waves and tides or recreate river currents of standard and extreme storm events.
This enables the design of structures such as breakwaters, jetties, coast protection structures, weirs and dams to be accurately and practically checked.
LHI handled 15 major projects last year including Mathematical Model Studies for Proposed Fishery Harbour at Mussanah-Oman, Resort Development in North Male Atoll-Maldives, and Physical Model Studies of Mundra LNG Terminal - India.